Back to Sean and Typos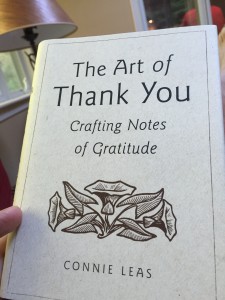 I used to have a coworker who laughed at me for my typos. I often typed "tanks" vs thanks. But after reading my Father's Day book, I realized it wasn't about the spelling. It was about saying "tanks."
When was the last time you received a personal note from your boss at work? Better yet, at home! A note of encouragement or condolences from a coworker? I am thinking it may have been a while. Yes, texts, Facebook posts, emails…. all are OK. But going to the mailbox and seeing a handwritten note that someone personally wrote, it is heartwarming!
So let me challenge my friends at Maine Course. Make a point to send a note to someone who has "positively impacted your life".  Perhaps it's to someone who works for you or by your side. Maybe it's your boss. Then send one to someone else who impacted your life.
If 600 members of our Maine Course family do this, we will positively impact lives more than we will ever know. Take a minute and do it now. I also promise to continue to do it.  Word on the street is it takes people 30 minutes to figure out what my notes say with my handwriting.  But remember, its about the "tanks"!