For Immediate Release
Phoenix, AZ December 15, 2012 Maine Course Hospitality Group, (MCHG) a Maine based hotel management company, was recognized by Marriott at the recent Owners Conference in Phoenix. Sean Riley, President & CEO, MCHG accepted the Horizon Award on behalf of its leaders and associates. Marriott President and CEO, Arne Sorenson and members of the Executive team presented the award.
The Horizon Award recognizes the best of the best that Marriott does business with. Winners truly embody the Marriott "Spirit to Serve" Culture. Joe Carrillo, VP Marriott explains: "Maine Course has focused on continuous improvement, they have instilled throughout their organization, a willingness to explore new ideas. Every member of their team, from senior leadership to hourly associates, is encouraged to explore new ways of doing business, building a powerful service culture." He concludes, "What makes this company "tick" is a team that truly cares about being the best at what they do in every facet of their business"
Maine Course Hospitality Group operates 13 hotels throughout New England including numerous brands with Marriott, Hilton, Best Western and some independents hotels. Maine Course is also a third party management company offering a full array of services for select service hotel.
See photo below.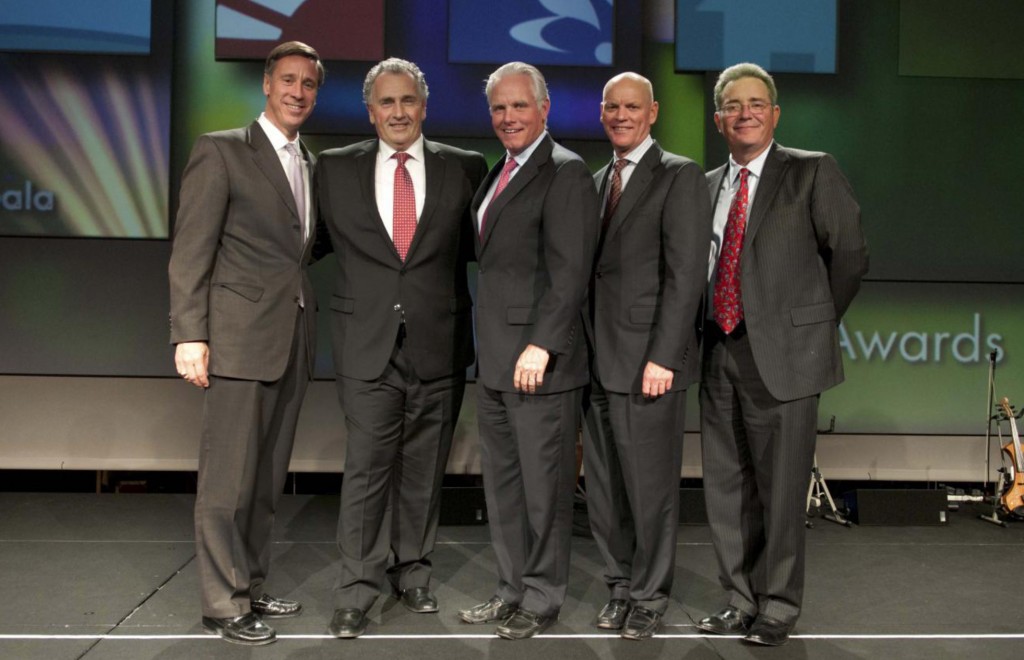 Picture L-R:
Arne Sorenson, President and CEO, Marriott; Sean Riley, President and CEO, MCHG; Bob McCarthy, President, Marriott International; David Grissen, Group President, Liam Brown, President and COO Select Service brands.
Contact:
Sean Riley
207-865-6105 Ext 105
sean@mchg.com
www.mchg.com